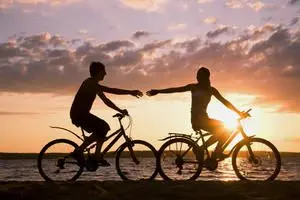 I am assuming that you are reading this because your relationship is important to you. Maybe you are struggling to renew the passion you once had or fighting to survive as a couple and you are looking for clear ideas on how to make your relationship stronger and more vital. Considering couple therapy is certainly a move in the right direction. I hope the following lines will help you take the next step.
Do I need couple therapy?
Following is a list of some some common warning signs that indicate that you and your partner may benefit from couple therapy:

· Criticism/Attacks on other person's character

· Blaming the other person

· Persistent anger

· Bitterness/Resentment

· Name calling/Insults

· Mocking/Hostile humor

· Sarcasm

· Seeing yourself as victim

· Ignoring what the other person says

· Giving the other person the silent treatment

· Physically removing yourself from arguments

· Withdrawing emotionally and physically

The more of these elements you and your partner identify the more likely your relationship is in danger and therefore that you would benefit from couple therapy.
What can I expect in couple therapy?
Sessions typically last 60 minutes, and I'll be seeing both of you together. Focus is on the relationship this means we'll be working on what is keeping you from connecting emotionally instead of who's most to blame. And while we can learn from our past, we will be spending most of out time in the "here and now." In other words, we'll be focusing on the present to heal the future. Couples report leaving therapy feeling their relationship more solid, deeper and wiser than previously experienced. While couples vary in the time they need to achieve these results, most take between 8-20 sessions.
Couples counseling is not just for distressed couples. It is also for people who want to strenghten their relationship and reconnect at a deeper level. Call me today, and we will schedule an appointment. I look forward walking with you on this journey towards a safer, more intimate, and exciting relationship.
MOVE IN A NEW DIRECTION AND CALL 917-756-4209 FOR A FREE CONSULTATION