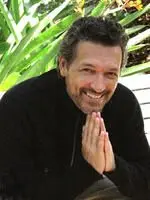 Carlo Borea is a licensed New York State counselor (LCMHC) and a licensed California State counselor (LPCC). He provides individual and couples therapy. You can find out more about licensed mental health counselors here .

Carlo completed his graduate studies in Clinical Mental Health Counseling at Florida International University where he graduated with honors Chi Sigma Iota. Realizing the important role played by sexuality in the distress of his clients, he sought specialized post-graduate training at Florida Post Graduate Sex Therapy Training Institute in order to become a Florida Board Certified Sex Therapist and a AASECT Certified Sex Therapist. AASECT Certified Sex Therapists are licensed mental health professionals, trained to provide in-depth psychotherapy, who have specialized in treating clients with sexual issues and concerns. Sex therapists work with simple sexual concerns also, but in addition, where appropriate, are prepared to provide comprehensive and intensive psychotherapy over an extended period of time in more complex cases. You can find out more about AASECT Certified Sex Therapists here.

Prior being in private practice, Carlo worked in-patient rehab center for dual diagnosis treating clients with serious mental illness, such as schizophrenia, bi-polar disorder, personality disorders and addictive behaviors. Carlo gained additional expertise at a community mental health center where he worked with a multicultural population including children, adolescents and adults presenting a full spectrum of mental health issues, e.g., from ADHD, to mood disorders to anxiety, phobias, as well as relationship problems. Among his areas of expertise are treatment of depression, anxiety, addictions and sexual dysfunctions. Carlo has a special interest in working with relationships and with individuals or couples who are dealing with sexual issues, sexual identity concerns and/or general relationship distress.

Carlo's history of "real world" experience provides him with a clear awareness of diverse backgrounds and alertness to varied clients needs and circumstances. Consequently his work is tailored to the client's individual needs, is confidential, and without discrimination of sexual orientation or other factors. He is fluent in Spanish, French and Italian.

Carlo uses an integrative approach which places high value on the therapeutic relationship resulting in highly personalized methodologies and techniques adapted to each client. His work draws heavily on cognitive behavioral, mindfulness strategies and is trained in Acceptance and Commitment Therapy (ACT). When working with couples he incorporates experiential and systemic approaches and is trained in Emotionally Focused Therapy (EFT). His received advanced training in EFT at the Ackerman Institute for the Family under the tutelage Dr. Sue Johnson, co-creator of EFT and of the International Centre for Excellence in Emotionally Focused Therapy.

With compassion and understanding, he works with each individual to help them build on their strengths and live a vibrant, purposeful life .


Professional Activities and Memberships

American Counseling Association
New York Mental Health Counseling Association
American Association of Sexuality Educators Counselors & Therapists
Association for Contextual Behavioral Science
International Center for Excellence in Emotionally Focused Therapy